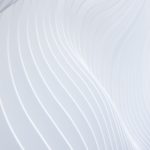 Your sectors
There is a solution for every sector.
Through our 45 years of experience, we have assisted companies in all sectors, whether you are in the automotive, health or aeronautical industries, we are there for you. We will respond efficiently and intelligently to your project while taking into account the current issues of the sector in which your project is evolving.
25
prizes won over the last 9 years
80
studies carried out per year
96%
of customer satisfaction
We have already supported so many companies in different sectors, why not you ?
Our recognised expertise and know-how have enabled us to support companies from all sectors. This means that we are able to offer an appropriate response to your projects, even if you come from an atypical sector.
Your project is our priority. Our 64 consultants are there to support you in your project.