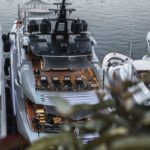 Luxury
Luxury goods
The luxury market is one of the markets that has best coped with the economic crises of the past few years.
It is a sector that is constantly evolving and innovating, and has managed to win over and retain its customers over the years.
Globally, online luxury retailing continues to gain market share and now accounts for 12% of global consumption, with customers increasingly influenced and adept at digital channels. The shop is becoming a place of experience rather than a place of purchase decision.
In addition, the profile of consumers is changing rapidly: younger generations are demanding a continuous dialogue with luxury brands, which is pushing them to review their business model and increase the added value of their offers.
Generation Z will disrupt the sector: it is expected to generate 40% of luxury product purchases by 2035, and these young consumers display very different consumption behaviours to previous generations.
Finally, social commitment remains an important issue for luxury consumers: 80% of them say they prefer brands that are socially responsible.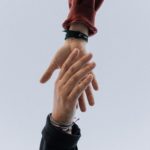 Our expertise
ESCadrille Toulouse Junior Conseil is a generalist consultancy offering strategy consulting, organisation consulting, management consulting and digital consulting.
With over 45 years of experience and a wide range of industries and client types, we are able to respond to a multitude of client issues.
With its innovations, ESCadrille was the first Junior-Enterprise to open up to the international market, with the creation of the international development pole in 2014.
As president of J7, an international organisation which gathers 7 European Junior Enterprises, we are expanding our field of competence by being able to offer our clients a real international opening in their development projects.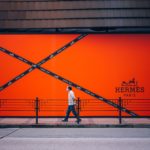 Our experience
Every year, ESCadrille Toulouse Junior Conseil assists the biggest players in the French luxury industry. Our mastery of marketing, webmarketing and branding allows us to work hand in hand with the French houses that trust us, like Hermès, for example.
We have been able to understand their new issues, adapt to them and respond to their needs with flexibility, creativity and accuracy.
In order to face these new challenges, we carry out notoriety studies, market studies for the launch of new products or a new type of more responsible manufacturing, communication plans to promote new advertising around products or CSR services to help companies become socially responsible.
Discover our other sectors of activity