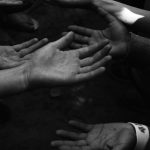 Consulting
The consulting market needs to be more agile and responsive
Faced with an ever-increasing diversity of issues and clients
Among the new challenges facing consulting firms are the increasing digitalisation of industries, services and tools, the move towards increasingly dematerialised management strategies and a profoundly renewed risk management.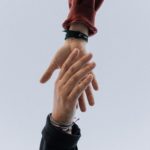 Our expertise
ESCadrille Toulouse Junior Conseil is a generalist consultancy offering strategy consulting, organisation consulting, management consulting and digital consulting.
With over 43 years of experience and a wide range of industries and client types, we are able to respond to a multitude of client issues.
With its innovations, ESCadrille was the first Junior-Enterprise to open up to the international market, with the creation of the international development pole in 2014.
As president of J7, an international organisation which gathers 7 European Junior Enterprises, we are expanding our field of competence by being able to offer our clients a real international opening in their development projects.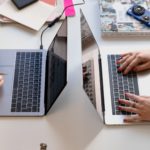 Entrepreneurship consulting
ESCadrille Toulouse Junior Conseil is committed to supporting entrepreneurs who wish to launch their project. Market research and business plans are the key starting points to ensure the viability of your business. ESCadrille accompanies you in all the stages of your project, from its conceptualisation to the creation of your company.
For 43 years, we have been putting our expertise at the service of your business. In 2020, wishing to help Toulouse actors to develop their project, we have for example helped Mr Bruno GILLET, member of the BGE SUD-OUEST entrepreneurs network, to launch his cycle repair business in Toulouse.
Dare to undertake with ESCadrille !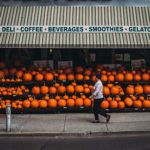 Consulting for SMEs
The digital age is pushing companies to take the digital step. ESCadrille Toulouse Junior Conseil knows how essential it is for small and medium-sized businesses to increase the visibility of their company. The key to success: an increasingly digital communication. We support you in your digital transformation, working with you to develop your new communication strategy in order to gain visibility with your customers and to differentiate yourself from your competitors.
Pioneers in digital transformation, in 2020 we offered our digital communication support to AWESOME GUIDE, a tour guide and travel operator in France and abroad, in order to help them promote their expertise to their clients and tourism stakeholders.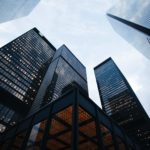 Key account consulting
Knowing the vision of its customers and employees is a major challenge for any company, especially for large accounts. ESCadrille Toulouse Junior Conseil can help you carry out brand awareness studies to help you better understand how your stakeholders perceive you and thus adapt your commercial strategy.
With our 43 years of experience, in 2020 we evaluated the brand awareness of BUCCOTHERM, a partner of the pharmaceutical group PIERRE FABRE, among pharmacists and dentists in France, in order to help them develop their new commercial strategy.
OUR REFERENCES in consulting
References
Partners
Our other sectors of activity