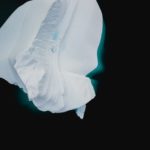 CSR
Master the challenges of tomorrow
Social climate audit, certification assistance, analysis of practices, CSR coaching, image study. We support you in these issues.
Corporate Social Responsibility is the implementation of sustainable development on a company scale. It consists of integrating environmental protection into their operations and taking initiatives in the social field.
Behind these relatively simple objectives lies a range of actions and values that can be adapted to suit your needs. Find out what your company can do in terms of CSR.
48%
of our studies include CSR issues
4
contribution to the UN Sustainable Development Goals on average in our studies
20
internally driven sustainability projects each year
Supporting you towards a healthy transition in line with your ambitions.
CSR support is divided into different services that will help you to move towards the future of the company :
Social climate audit
CSR coaching
Analysis of practices
Development of an appropriate sustainable strategy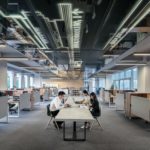 Social climate audit :
The internal social climate audit provides a snapshot of the social state of your company. The challenge is to evaluate the vision that your employees have of all aspects of social life within your company, thus enabling you to anticipate social crises and identify areas for improvement.
Our tools?
Employee survey using a questionnaire to gauge their well-being in the company
Interview with managers
Environmental survey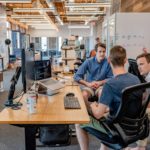 CSR coaching :
The CSR coaching offered by ESCadrille introduces all stakeholders to the fundamentals of sustainable development. The aim is to take stock of your knowledge in terms of CSR and sustainable development, in order to offer you training adapted to the needs of your teams.
Our method :
General training on all aspects of sustainable development
Training adapted to the CSR strategy implemented in your company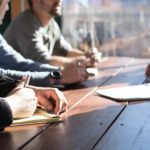 Analysis of practices:
The analysis of traceability practices involves two stages: analysis of the products regularly used within the company, and analysis of the practices that enable these products to be transported to the company.
This analysis allows us to make strategic and operational recommendations in order to reduce the environmental impact of the company's activity, as well as to improve its practices while respecting the company's financial situation.
Our method :
Listing of supplies/products/raw materials used within the company
Analysis of the delivery and procurement practices of these products
Recommendations for new, more responsible practices in line with the company's financial situation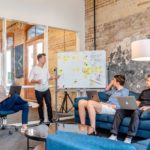 Adapted sustainability strategy :
After taking stock of your company's sustainable development practices and conducting a social climate audit of your stakeholders, it is important to develop a sustainable strategy.
Establishment of sustainability indicators / reporting
Establishment of gradual objectives in accordance with the company's governance
Introduction to CSR regulations
Choice of labels that will allow the company's CSR performance to be recognised
Committed to CSR for more than 10 years, ESCadrille Toulouse Junior Conseil takes this theme very seriously at the heart of its development strategy.
Indeed, we are committed to have a positive impact on our environment and to convey responsible values in our Junior. For this reason, we have decided to pass the ISO 26000 standard in 2021, in order to implement actions in line with our values.
Thanks to this expertise that we develop every year, we were able to support a company in 2020 that wanted to reinvent itself after the COVID-19 crisis in the aeronautics sector. We had the opportunity to work on the complete restructuring of its innovation process, thus helping it to develop the ecological aircraft of tomorrow. Thanks to our analysis and support on the sustainability strategy, we have contributed to the revitalisation of the aeronautical sector.