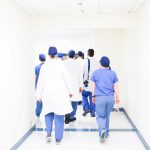 Healthcare
The medical and health market is of primary importance in France.
Health represents approximately 12.5% of national economic activity and is a very broad sector of activity that includes hospitals, the pharmaceutical industry and research activities.
The health market is full of opportunities today, as the medical field is now based on ever more advanced technical innovations and technological advances. This is why e-health has become a high growth market with great potential.
According to an Xerfi study, the e-health market is estimated to be worth 2.4 billion euros and its development prospects are very interesting.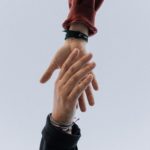 Our expertise
ESCadrille Toulouse Junior Conseil is a generalist consultancy offering strategy consulting, organisation consulting, management consulting and digital consulting.
With over 45 years of experience and a wide range of industries and client types, we are able to respond to a multitude of client issues.
With its innovations, ESCadrille was the first Junior-Enterprise to open up to the international market, with the creation of the international development pole in 2014.
As president of J7, an international organisation which gathers 7 European Junior Enterprises, we are expanding our field of competence by being able to offer our clients a real international opening in their development projects.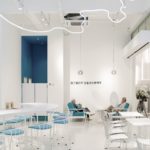 Our experience
ESCadrille Toulouse Junior Conseil assists medical market players in their decision making. We work with entrepreneurs, start-ups, large groups and public organisations to advise them on their development strategy in a rapidly changing market in which we are keen to participate.
We are committed to our local players and in 2020 we supported the Toulouse University Hospital.
OUR REFERENCES IN HEALTHCARE